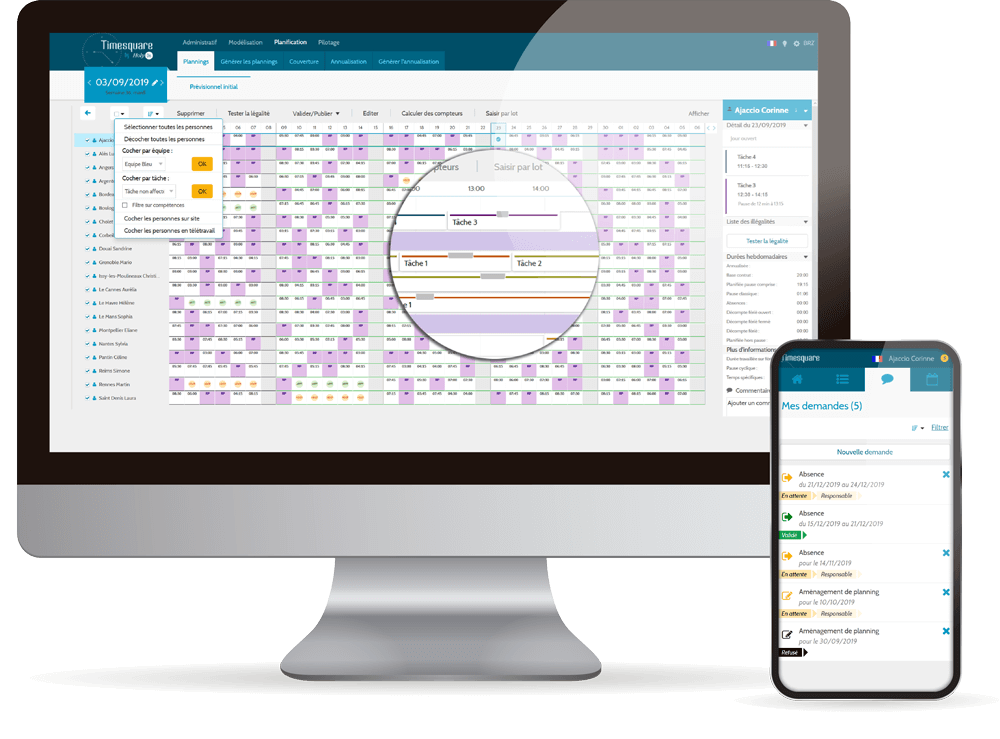 Timesquare, HRIS Time Management platform
Technologies, features, ergonomics for an optimal user and employee experience.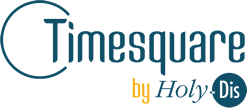 Schedule and track working hours in a collaborative and human centric platform

Our perception of Time and Work is experiencing deep transformations. Social, technological, regulatory, economic and organizational changes lead to searching for more flexibility. This quest makes
plannings management
increasingly complex
.
Timesquare® is a smart software tool to optimize activity modeling, resource planning and time tracking processes, all in a collaborative environment.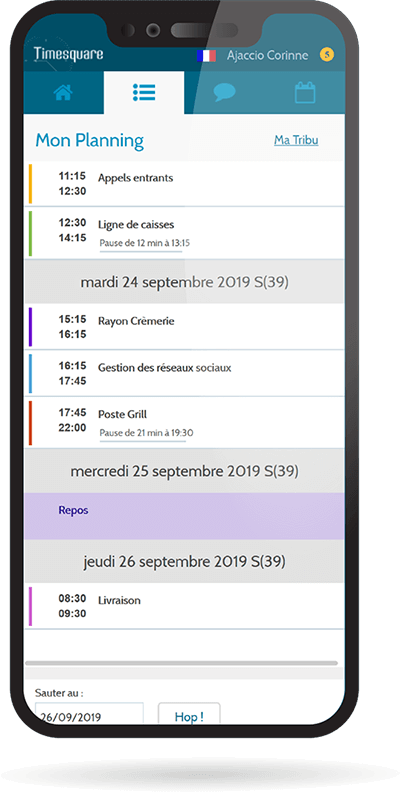 STAFF Management (preferences, skills…)
Forecasting and SIZING capabilities
Daily, weekly, monthly, annual SCHEDULES
Shift based or fully automated FLEXIBLE scheduling
Work positions ASSIGNMENT
REAL-TIME Workforce Management
8 Workforce Management challenges to tackle

Anticipate RESOURCE needs
Ensure LEGAL schedule compliance
Save time while delivering SCHEDULES
Check PRESENCE and ABSENCE
Compile reliable PAYROLL variables
Control COSTS at all times


Faster, Intuitive, Modern.

Any time, anywhere, any device

Multi-sector, multi-agreements, multi-structures, multi-profiles.

Available in 7 languages. Support for all character sets (UTF-8). Calendar rules.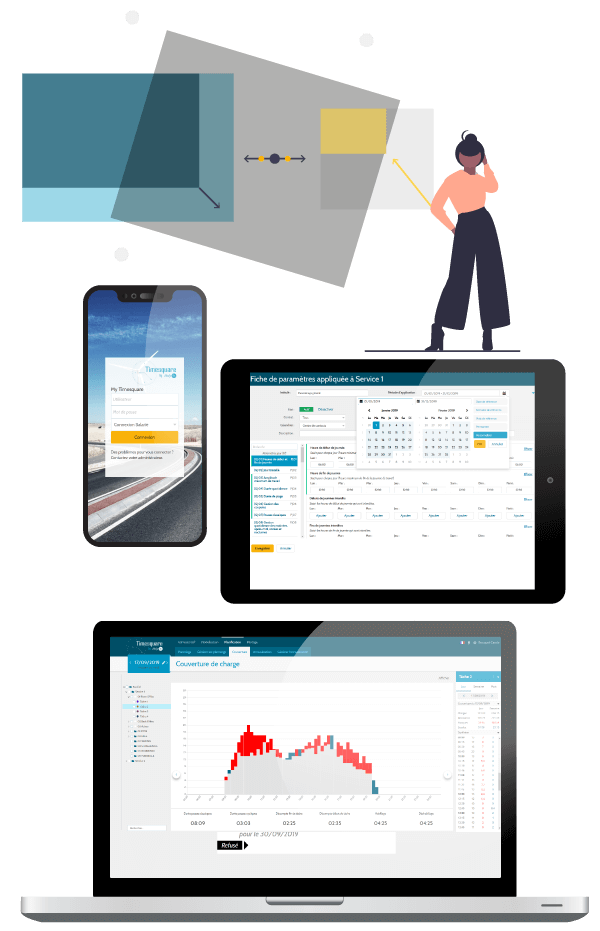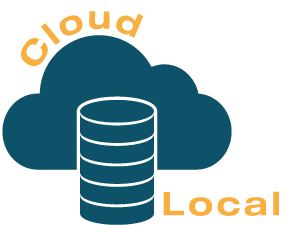 Oracle, Ms SQL Server, MySQL, etc.
Ms Edge, Chrome, Firefox, Safari.
Authentication (SSO, OAuth2 protocoles). Fine control of access to features. GDPR compliance.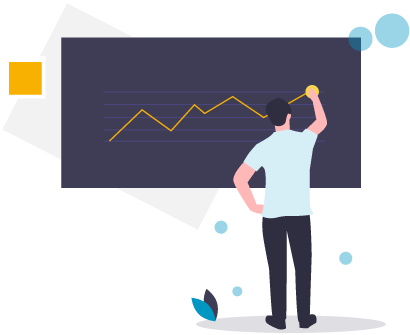 Horizontal scalability: application architecture in Microservice, Stateless and Elastic, ready for intensive use and high volumetry.
High resilience: Master / Master clustering architecture that guarantees continuity of services and without SPOF (Single-Point-Of-Failure).
Public API (ATOM or JSON format). Specific interfaces (workforce, absences, payroll…). Strategic management BI Datamart.
Social Planning or organizing schedules

collaboratively

using automated processes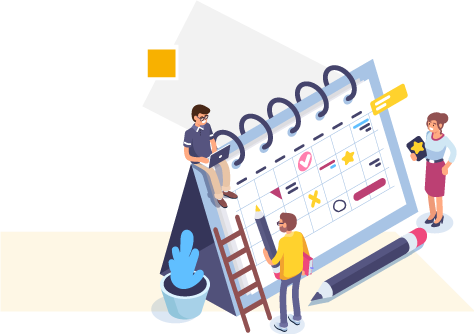 Collaborative team MANAGEMENT
PREFERENCES and requirements management
SELECTION OF SCHEDULES and patterns
Promote direct SCHEDULES SWAPS between collaborators
Smart administration and
dematerialization
of
ABSENCE REQUESTS
Transparent organization of TELECOMMUTING
Combine schedules and CARPOOLING
Attendance time management, adopt a more collaborative and transparent management

Timesquare is a software that goes beyond making the acquisition of attendance times more reliable and compiling your payroll variables. It is a software that automates the processes and defines the role of each actor according to your HR time cycles (daily, weekly, monthly, annual) while limiting input errors.
Deploy the solution that centralizes your TIME MONITORING
Pick your CLOCKING devices
Analyse the adherence of FORECASTED SCHEDULES to reality
Exploit MORE THAN 50 ready-to-use PAYROL OUTPUTS
Interface Timesquare with your HRIS TOOLS (Payroll, Management, HR Report, etc.)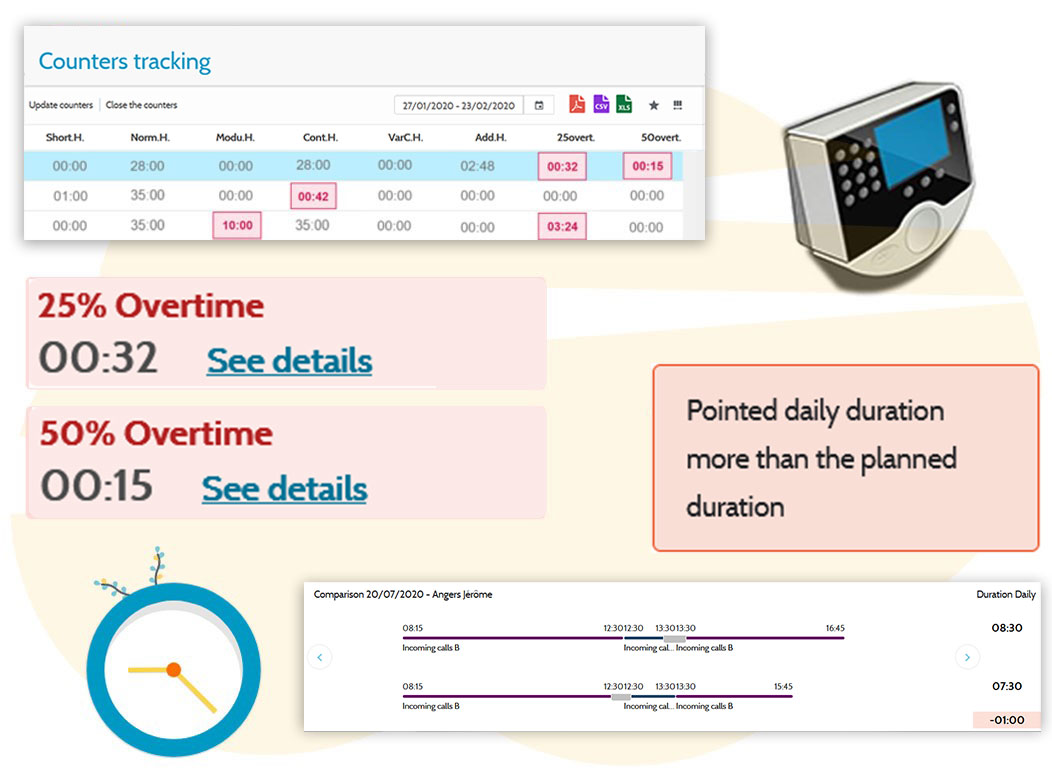 Advanced patented engines that combine a metaheuristic method (simulated annealing) and constraint programming. Algorithms enabling to calculate schedules that ensure optimal coverage of the workload on complex combinatorial issues. Parallelizable engines for greater processing capacity.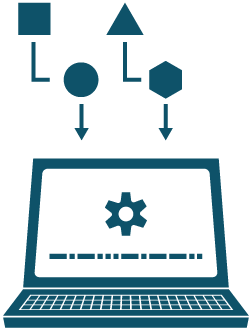 Consulting, services (training, integration, outsourcing) and support (hotline, help center, chat, community) complete the Holy-Dis value chain to build a user experience, greater employee engagement and Customers Relationship that is positive and sustainable.
A project in mind? Just curious?